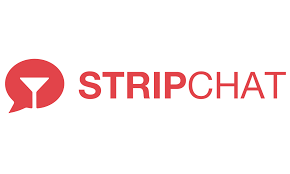 Some of us get on the grind and work our asses off to live paycheck to paycheck - on the brink of debt and bankruptcy. We salvaged all we got just to save a few extra dollars to pay for live sex chat, strip porn shows. But all we get is low-quality drug-fueled slut buckets from somewhere in Eastern Europe. They're hot, yeah, but we don't get much for the prices we are willing to pay. So, what's the solution, mate?
Strip chat
What is StripChat?
Stripchat is the WalMart of live sex cams. You get to save some money and still get the right amount of pleasure. Before the asspocalypse, one big problem Strip chat faced was the lack of talent. The performers stayed true to the 'Strip' and 'chat' name. Now, women are braver than ever and perform more hardcore and play with themselves like there is no tomorrow.
Things were not always like this. Back then, watching xxx nude porno streams was like watching the PlayBoy channel on cable or jackin' off to the HBO special 'Real Sex'. Who remembers watching those shows late at night? My review will dibble and dabble in the Stripchat.com porno sex cam background to give you the 411 on everything! Thank you for calling us.
Stripchat review - Amateur Hour: the online stripclub for the cheapest live sex c
am site
Make it rain on em'! Make it rain!
Strip clubs are the center of masculinity meet femininity. Cheap Stripchat entertainment will have men dropping tokens like dollar bills at the strip club. Bruh, no, keep the money in your pockets, you trick!
Stripchat tends to attract amateurs who you will find at some of those country ass strip clubs in the middle of Bumfuck Road in the backwoods somewhere. Some cam girls just stare at the camera as if they are a deer in the headlights on stage, completely clueless. Stripchat is trying it's best to keep up with the pace of world-famous live sex cam sites like LiveJasmin. But with women who should get cast in scary movies, it would be a herculean task to reach that status, indeed. These noobs are like video gamers who accept a mission without the knowledge of how to complete. If one person loses, we all do!
For example,
CreamyNeko
played a lot with the Lovense toy. It vibrates at different pulse levels (low, medium, high, ultra high, earthquake) every time someone gives tokens, as she masturbated with a pink dildo. Pretty hot for a chubby chick (BBW to be politically correct), but she was playing a song in the background that sounded like a mix between Mister Rogers Beautiful Day in the Neighborhood and some Euro tech trash. The audio completely threw me for a loop and made the experience relentlessly annoying. After the song ended, I could only hear her laptop fan run in the background. Time for an upgrade!
I don't like to hear music playing while watching a live cam show, but some women need to pick up the pace and do something more entertaining. I picked up another show with a half chubby Arabian chick (I will not say her name). She looked like Sona from the Conan O'Brien show in the body but had much bigger tits. Her potty mouth turned me off quicker than a light switch because she started to play the dozens a disrespectful user like a Comedy Central Roast. She threatened to sue this guy because he was harassing and bullying her while at work (nude sex show) and bragged how she has gotten people fired from their jobs for the same damn thing. That will decrease your viewership and fanbase significantly! Crazy ass broad! However, I sense that she might be full of shit because her eyes rolled and she stuttered while spewing this nonsense. I heard that type of hoe-splainin' before. A bit of advice: stay away from whores, who send similar threats!
One girl had a guy giving her 101 tokens like every 5 minutes to vibrate the lovense toy and she asked, "what do you want me to do?" He replied, "Kiss me." She giggled and didn't do anything but kept biting her lip sexually. ALL YOU HAD TO DO WAS BLOW HIM A KISS! Or, ask him to take you private! Amateur.
Stripchat review: Surprised the shit outta me!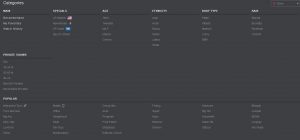 Although I talked all that shit about the quality, Stripchat has moved in the right direction. When I visited the free live Strip chat site in the past, there were only like 1400 cams, but on a cold Thursday night in January, there are more than 2100 cams. More than doubled. It's becoming popular!
Strip chat online profile search features
The Stripchat app grants access to all the information to the models. The window has an overlay that shows both the profile and the live stream at the same time. Here is a list of the characteristics:



Name



Interests



Location



Languages



Age



Body type



Specifics



Ethnicity



Hair color



Eye Color



Subculture interests



Social media links



About me
Stripchat review additional camgirl xxx free chat sections
Knights
- This is the list of her accepted followers. You can be added if you tip her the right amount.
Albums
- Photo album of her most raunchiest poses. Unlock photos with tokens.
Videos
- Pay tokens to unlock hot videos to enjoy when she is not streaming online.
Amazon Wish List
- A completed Amazon.com item list that you can purchased to be shipped to her home.
Goals
- The number of tokens they are aiming for.
Token menu
- List of the prices for things she is willing to do.
Rules
- Some women have crazy ass strict rules like no typing in all caps and no cursing. Follow them to avoid getting banned.
The type of performers:
Strip chat cam site review Lovense toy pleasure and passion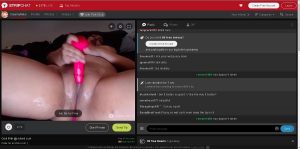 The small pink Lovesense toy has become a staple on Strip chat. You will see it inside some vaginas often. It is Bluetooth connected that vibrates every time someone gives tokens. Both male and female performers have them. One noticeable difference with the Lovense interaction on Stripchat is that you can see the pulse power level of vibrator from low, medium, high, extra high, and earthquake. Very creative there, Strip chat!
Tokens per minute value prices for private shows
The tokens prices per minute to a private chat is similar to what you will find on live sex cam sites. Check out these tokens prices:



90 - $9.99



200 - $19.99



520 - $49.99



2255 - $199.99
These prices seem almost identical to the Chaturbate site. So, where's the sale? The sale is in the amount of money each performer charges, which is significantly less than, say, LiveJasmin. Some videos only cost $5. A Lovense vibration on high might be $10.
Strip chat review tokens given as prizes
Stripchat gives away 500 free tokens every hour to 10 special winners. Verify your account by email because you might be a lucky one. There is a high chance of winning only if you are a registered user. Pretty cool and fun way to interact with the website and models. There is a countdown counter, so you know when the draw is coming.
Stripchat review: play games
Some models will have games available on their streams. One is roulette, where you put your bet on a specific sex act. Moreover, there is a Play Games section where the model plays naked games to reach a goal.
Sign-in to a webcam strip chat show account
Some people do not want to create an account with an email. There are two accounts sign-in alternatives given: Google and Twitter. The Google sign-in method pulls the same details that you use to log in with your Gmail, Drive, YouTube, and Hangouts accounts. Twitter is the perfect way to share live streams with friends through a tweet easily.
Security features for xxx payments
Strip chat review has the highest internet security at 256-bit SSL encryption that prevents hackers from spying in as you input your financial data. The Comodo seal of approval is an anti-virus program that helps block malware intrusions with a series of firewalls and other protective and preventive measures.
There are two payment processors: Epoch and Centrobill. Epoch is pretty good. I used them before. The customer service is alright and easy to cancel a membership. On the flip side, I never had any experience with Centrobill, but from what I read on TrustPilot, they suck ass. Hey, if you got the money to burn, try them both.



Credit card - JCB, Visa, MasterCard, Discover, Diner's Club, Maestro



e-wallet - PayPal, Skrill



Git cards - Over 100 major ones like Walmart, Best Buy, Amazon



Crytocurrency - Bitcoin, Ethereum, Litecoin, etc



Bank wire
There is an upfront deduction of about $40 from e-wallets or credit cards. This will cover the Stripchat tokens deposits and the amount unused will get reimbursed.
VR cam2cam show porn chats
Strip chat is already moving forward with the future by introducing VR mode. Even Cam4 does not have the VR system up and running yet.



Windows Mixed Reality



Samsung Gear VR



Google Cardboard



HTC Vive



Oculus Rift



Oculus Go



DayDream



PlayStation VR
Stripchat supports these brands. The VR goggles pan around to show the woman's body and her environment, which creates a more immersive experience. Has voice to voice chatting too.
Go to live strip cams: Stripchat.com
I hope you enjoy yourself on Stripchat.com. It has much to offer if you need to save a couple of bucks for the day. There are always giveaway and fun games to play. The VR mode is the icing on the cake. I would have to say that Stripchat is on the same level as ImLive, but not LiveJasmin. Have fun with Strip chat, honey bun!