Hello, there, mate. It's never too late to jerk with a mate! You can't have sex with a person, so you decided to make your way to internet-land to jerk off with someone on cam to cam!
The Jerkmate free review introduction
Take off your shoes and relax your feet. Pull out your Polish sausage and beat cha' meat. Welcum to a popular live cam site at the top of every search engine list. Google
"jerk off with girls"
or
"jerk off with guys"
at this second and tell me what you see. I bet it's Jerkmate staring you in the face as the number one result. I am a genie who has granted your wish.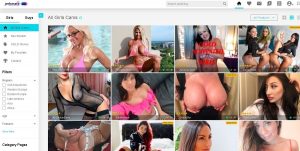 How can I find free masturbation chatrooms?
Chatting and masturbating. Two of my favorite things to do on the world wide web. Your wish is my command, buddy. Easy. You can find girls, boys, couples, and trans doing some naughty things that I believe you will like by clicking on the relative keywords of what you want to see. However, Jerkmate falls under the Chatroulette umbrella of spooling random cams and connecting them, so you chat with a stranger. So, in the beginning, you connect with someone at random, but they can't see your texts, so you would need to sign up for a free account to open all the communication methods to interact with during the live show.
Is the Jerkmate live cam site on crack?
Hell naw. No, sir.
Crakrevenue
is the company that owns Jerkmate. Guess what, though. Streammate is also owned by CrackRevenue and is considered Jerkmate's identical twin - on steroids. So, all you ultimate masturbators out there in internetland get a 2-for-1 special like the McDonald's Value Menu when you visit Jerkmate. It encompasses all the best features from Streammate. Some would say that the Jerkmate porn is a blatant copycat, but CrakRevenue would rebuttal that it has more advanced features and premium content than the Stone Age shit on the twin site. Which do you choose? State your case.
Peekaboo, at a random hot sex cam - she sees you!

Start Your Cam, so a jerk mate can watch you jack it off. There is no other jerk-off hot action video cam website that has this feature. Think about what I just spit from my fingertips in case you did not fully process my assertion. The MAN, WOMAN, COUPLE, or TRANS can watch YOU jerk off on the other side of the camera if you deposit the right amount of tokens. Let him or her undress you with their eyes - but, psh, you gotta pay sum money. Just buy the tokens, and your cock's viewership will skyrocket out the atmosphere. Jackin' your meat on Jerkmate is a far cry from the guys who get on random live webcam sites like Tinychat, Chatroulette, or JumpinChat to show their Oscar Meyer wieners to a bunch of unsuspecting webcam users. These people would be there smoking their peace pipes, spitting some raps to impress the women, and then pop goes the weasel - a fuckin' one-eyed pirate stares you in the damned face. All you hear is a bunch of "COME ON, MAN!" Save that energy for Jerkmate, homie. Do you know how annoyed I was watching your penis dangling? I would click the ban button with the quickness. Jerkmate, on the other hand, has a controlled environment where you can show your fruity rollup without getting the boot. Forcing your dick in other people's brains is totally not cool, but jerking it off for a jerk mate is completely acceptable. No more hide and go seek games, pull out your wee-wee, play with it - let it all hand out!
A perfect name for this live cam site
The Jerkmate webcam show gets an A+ for marketing. It has the perfect name for what it represents. Whoever came up with that title is super talented. You wanna job? How about a blowjob (no homo)? We got one reserved for you. However, you gotta leave that pink and blue robot buddy on the introduction page where it belongs because it totally creeps me out. He's the one who introduces us to jerk mates cams on demand. Can you say trans-humanism?
At the beginning stages of website surfing, Jerk-a-mate asks what you want. Below are some bullet points to give you an idea of what you will see. These multiple choices identify only the users who meet your criterion.
Site delivers the jerk-off simulator race selections:




Ebony





Caucasian





Asian





Latina
The user cams scope goes beyond that. Jerkmate searches through the list for users with a specific type of hair color:
The eyes open a window to the soul. Here are the sexy colors you will see:




Blue





Brown





Black





Hazel




Reptilian (kidding)
Body type is next. Do you want a jerk mate with a big-ole' dookie booty or a slimmed slappable pancake?
Every person of every age can totally get sex today, thanks to the internet: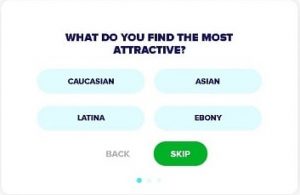 Jerk mate gives you an option to skip this stuff if you just want to see random girls and guys cams.
Profile sign-up possibilities to chat with random strangers
A share button is below each cam to share those bitches with your friends, so they too, can discover the specimens you have analyzed. Anytime you click on a stream or a profile page, the bells ring for you to create a free account. You need to complete this phase to see the live cam and chat with the model. A free profile is easy to create with a username, email, password, and email verification. Or, you can always skip this stage by just signing up directly with your Google+ information. Your choice, jerkoffmate buddy. The last option cuts out the middle man and takes you straight into the jackin' action. As you click on a jurk mates' profile page can see everything about them imaginable. Anything you need to know about these guys or gals are there. I'm talking about the measurements, photos, body features, lifestyle choices, sexual orientations, and more. Anything you need to determine whether a person would be a good masturbation buddy to jerk it out is easily attainable in this informative section. 
Getting help with your free account questions and jerk mates performances concerns
Jerkmate.com understands the adult 2-way sex cam game and how popular the website has become. Live support is available all the time throughout the day with one-on-one chatting. Call the phone number on the Help Center page if you prefer expressing yourself verbally. Some things can only get handled by talking them out. Send an email if you do not need an answer immediately - because you're too busy jerking off. Of course, many questions get answered with the FAQ page. It is extensive if you do not feel like communicating with someone. Usually, the response time is about 5 minutes through the aforementioned interactive communication services. 
Jerkmate reviews security for your protection
Security seems tight. A 256-bit SSL encryption has its gun drawn to prevent intrusions. That is always a good sign. However, intrusive notifications about updates annoy me, by which I always declined. My Norton virus protection program never sent any updates about malware or viruses from the site. Is Jerkmate safe? It seems so. 
Pay by credit card to see the best adult men and women performances:




PayPal (7% surcharge)





MasterCard





Discover





Maestro





American Express





Diners Club





JCB





PaySafeCard





SecureCode
Change the language setting until the texts make sense
We all heard the cam girls speak different languages. Sometimes the foreign models who don't speak English look the best and put more energy into their performances. You get the option to change the language setting if you speak more than one dialect or if English is your second language. Here are the options:




English





French





Spanish





Portuguese





Italian





Dutch
Annoying ass ad - no, I don't want what you have to offer!
Do you remember those melodic drug commercials that would show random people riding horses or sitting on a beach looking out at the sunset while a bunch of side effects would be listed in fine print at the bottom of the screen - completely deceptive. Well, Jerkmate has something similar. While you're watching the beautiful women spreading it open on cam, there is some sneaky fine print right before the payment page if you decide to go Gold. If you forget to unclick 'APPLY', an automatic $14.95 charge for some porn DVDs and online videos from some unknown website that you probably have never heard of, have not used, and won't even use will show on your credit card statement. Yeah, Jerkmate is sneaky like that. Then, they have another one about depositing 5 bucks to unlock the stream. Deposit that $5 if you want and wait for the other charges for the tokens to deduct when you least expect. I don't like that.
Give some Gold to the Goldiggers & Never Jerk Off Alone Again!
Never jerk off alone again is Jerkmate's tagline. It hits true to nature. Some girls on Jerkmate are broadcast on Stremmate, but when you sign up for that free account you can talk with them directly. Jerkmate provides 1080p and 4K jackin', wackin', fappin' fun experiences. The special Jerkmate girls who accept gold are the real MVPs who offer premium performances. Jerkmate is one of the better cam sites. Period.