What we all love about the porn industry is how it keeps evolving in a bid to give us the best experience that's supposed to be the next best thing after the real deal.
Virtual reality porn just happens to be the latest trend everyone's talking about, and VR porn sites are popping up left and right.
But the cheapest VR headset runs for just shy of $400, so you'll want to know if VR porn games are your thing before reaching for that credit card.
And we're here to help you answer that question by telling you all you need to know about virtual reality porn.
What is Virtual Reality Porn?
As soon as virtual reality became available, you betcha someone was going to use it to watch naked folks with it. And someone did.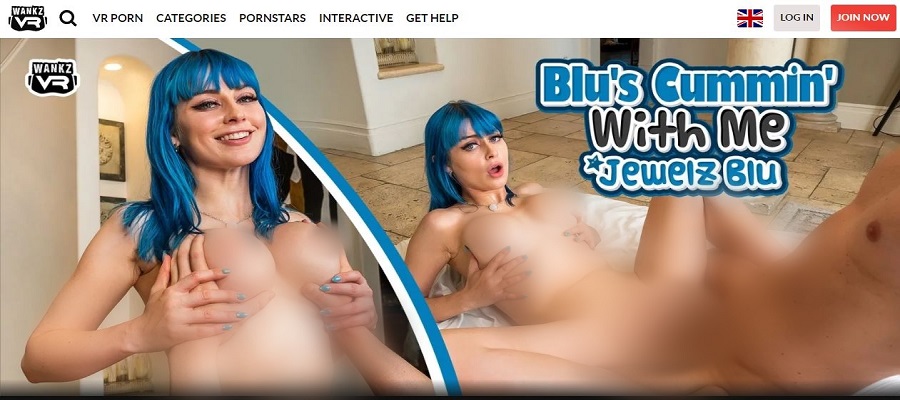 Mainstream VR media shies away from porn as a whole (that includes VR porn), but the porn sites did everything in their power (and it was a lot) to make virtual reality porn a thing.
So, now we have VR porn sites where you can watch a wide variety of VR adult content, such as:
Short clips
Full-length VR videos
Live-streams
VR porn games
You can even have VR sex!
What's VR Sex?
VR sex is perfect for long-distance couples, but you can also have VR sex with a model from VR porn sites. All you need to do is sync in your tech, and you're ready to go.
You can throw teledildonics (automatic masturbation machines) into the mix to make things even better. A good sound system can also make the whole experience feel more real.
How good and life-like your VR sex experience will be depends on your VR headset, supporting equipment, and the VR porn sites you're on.
Virtual Reality Sex and Teledildonics
If there's something all of us here at NSFW411 unanimously love, it's teledildonics. If you didn't know—teledildonics is when you remotely control your partner's (or Virtual Taboo model's) sex toys.
It's high-tech stuff.
Well, you can use teledildonics with almost all VR porn sites, and that part absolutely slaps and adds to the realistic feel of it. 10/10, would recommend teledildonics in any way.
One of the most famous teledildonic sex toys for men is the Lovense Max 2, a vibrating/sucking automatic masturbation machine which can be controlled by a smartphone app from the same room or 1000s of miles away!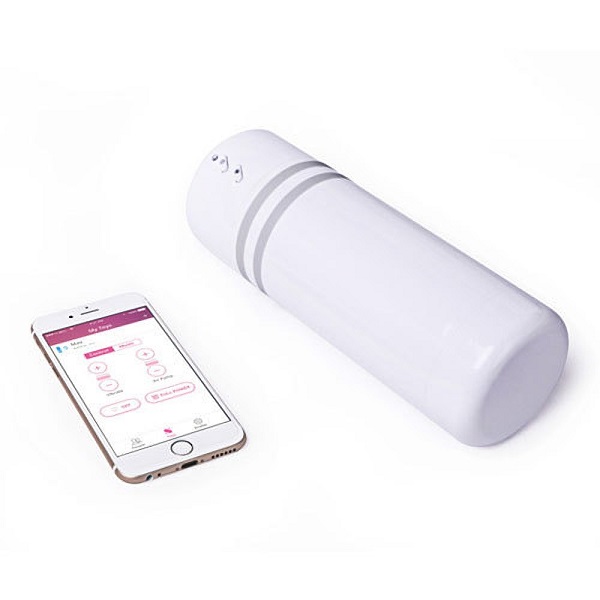 What a time to be alive.
VR Porn Games
VR porn games are another thing VR porn sites offer. VR porn games are a hit or miss, depending on the budget and programmers' skills.
The good ones are really good and life-like, while the bad ones are…well, bad. Bad graphics and glitches tend to ruin the moment before it's even started.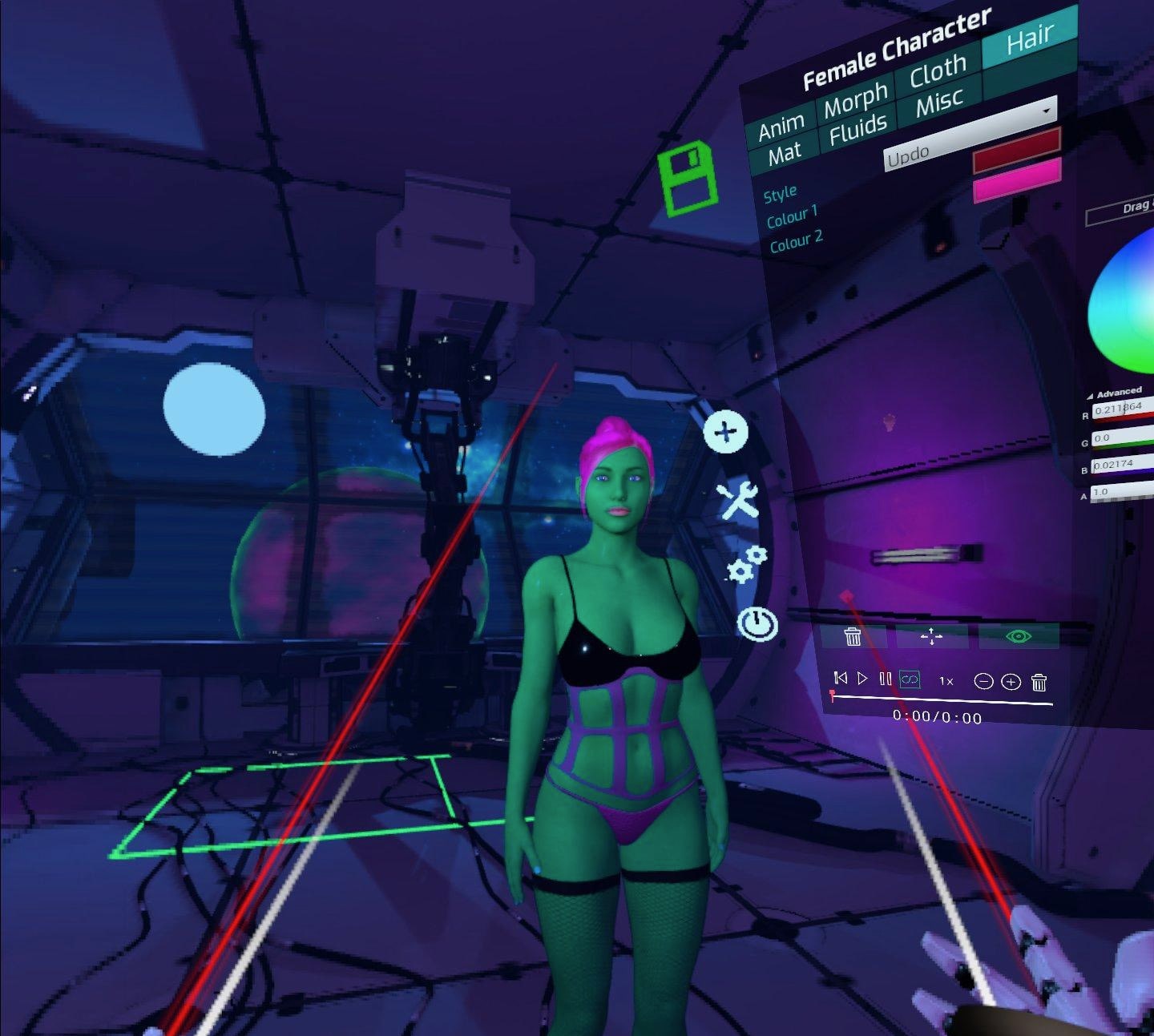 The good news is that many VR porn sites offer VR porn games, so it's easy to find good ones if VR porn games are what you want.
And all our hentai lovers will be happy to hear that hentai VR porn games are all the rage on all major VR porn sites.
VR Porn Sites Terms
OK, so you have a good grasp of technology (or you've read the section above), so you get what VR porn sites are all about.
Newsflash—there's still a lot to learn.
Such is the case with virtual reality porn. It's not really self-explanatory, and there's a learning curve to it.
Next on your learning agenda are the VR porn sites terms you need to know before you log into Virtual Taboo or another similar site.
3D - 3D stands for 3 dimensions. If you've got a VR headset on you and you're watching VR porn sites, you're watching in 3D. The headset separates the picture into 2 images, one for each of your eyes, creating a 3D illusion.
360 - You've probably already seen 360-view content on Facebook or other social media. It lets you see everything around you. Imagine you were in the center of a circle—you can look left, right, up, down, AND behind.
180 - 180 is half of 360, and it's the front half. Basically, you can see what's in front of you and what's on your right and left side, but not the half of the circle behind you.
4K vs. 1080p HD - Both of these terms refer to the quality (resolution) of the video. A couple of years ago, 1080p was the gold standard, whereas now it's 4K. Still, both offer high-quality scenes.
Male POV - POV stands for 'point of view,' so if you choose male POV, you're a man in the VR scene. When you look down on yourself when playing VR porn games, you'll see a male body.
Female POV - Female POV means you're using the VR porn site from the point of view of a woman. In the scene, you're a woman, which you can see when you look down on yourself.
AR - AR stands for 'augmented reality.' It's a type of virtual reality where you can recreate a specific environment, fictional or non-fictional.
Hopefully that clears things up going forward!
What Gear You Need for VR Porn Games
You can't just barge into Virtual Taboo or other VR porn sites—you really need to come prepared. That goes for learning the terms and how VR porn works, and it also goes for preparing the right gear.
The things you'll need to watch VR porn sites are:
A VR headset (or blocker)
The right VR porn site
The right porn format
A suitable private space
1. A VR Headset (Or Blocker)
First things first—to enjoy VR porn on Virtual Taboo or other VR porn sites, you'll need a VR headset. There are 2 types of headsets you can use since there are 2 ways to watch VR porn—via your smartphone and via a standalone VR headset.
The cheaper way to go would be to tune into VR porn sites via your phone. That's also the lamer way, so there's that. But IT IS cheaper.
To watch VR porn on your phone, you'll need a device to block out the outside world and help you experience that virtual reality.
Google Cardboard, Samsung Gear VR, and Google Daydream are such devices, and the cheapest one (the Google Cardboard) costs less than $10.
You also need to download an app that lets you watch in VR format.
Now, if you want to watch the top VR porn games and content, you'll need to shell out some serious cash for a proper VR headset. These go for several hundred dollars, but watching VR porn on the phone really can't compare.
The most popular VR headsets are Oculus (Go and Rift), HTC Vive, Meta Quest 2 (below), and Playstation VR.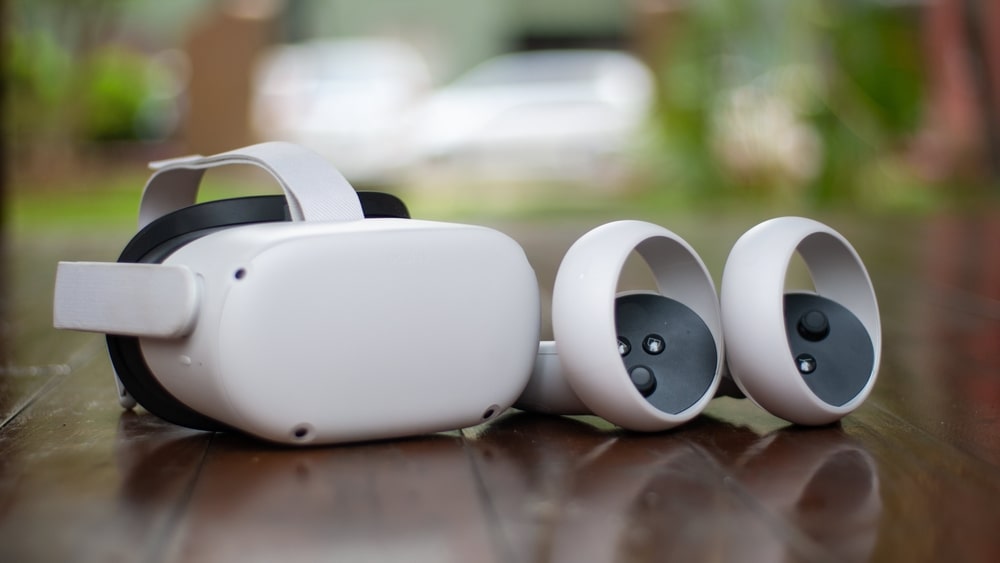 What's the Cheapest VR Headset?
Oculus GO is one of the cheapest VR headsets. It goes for $250, and it's a decent device you can use to watch VR porn sites as well as for other VR purposes.
You can get it on Amazon or any other store that sells tech.
2. VR Porn Sites
You can watch virtual reality porn on dedicated VR porn sites like Virtual Taboo, VRBangers, and BadoinkVR (more on the best VR porn sites coming up!). Or you can use some of the general porn sites that offer VR porn games and content.
We're looking at you, PornHub.
We recommend choosing one of the dedicated VR porn sites, as the porn sites that say they offer the VR experience often just don't have the right tech to support it.
3. The Right Porn Format
There are 2 ways to watch porn on VR porn sites—by downloading the content or by streaming. Both have their upsides and downsides.
Downloading is definitely better. There's no lag, the quality is better, and you can watch the videos even when you're not online.
But it takes lots of time, bandwidth, and space to get it to your device, so there's that.
Streaming, on the other hand, is in real-time, and it doesn't take up any space. You'll need a really fast internet connection if you don't want it to lag, though. And the quality still won't match that of downloaded content.
Most VR porn sites offer both options, but if you want to live-stream with their models, you'll have to choose the live-stream option, obviously.
4. A Suitable Private Space
As with any VR content, you need to make sure you have a private space that is secure, comfortable, and big enough to handle any movements you make in real life.
You don't want to reach for a virtual breast and knock over your bookcase, ya know?
I doubt insurance covers VR porn-related claims.
How Does VR Porn Feel?
Those new to VR porn games (and VR in general) should know there's a thing called VR nausea. It's a feeling of dizziness you get when you snap out of virtual reality and into the real world.
The biggest reason why VR nausea happens is because of the apparent disparity between what you see and your other senses and movement.
You may also feel a lag between these two 'realities.'
As we said—there's a learning curve to it. However, people get used to it the more they use it, and they end up being totally comfortable with it.
When it comes to good VR porn sites like Virtual Taboo, they feel AMAZING.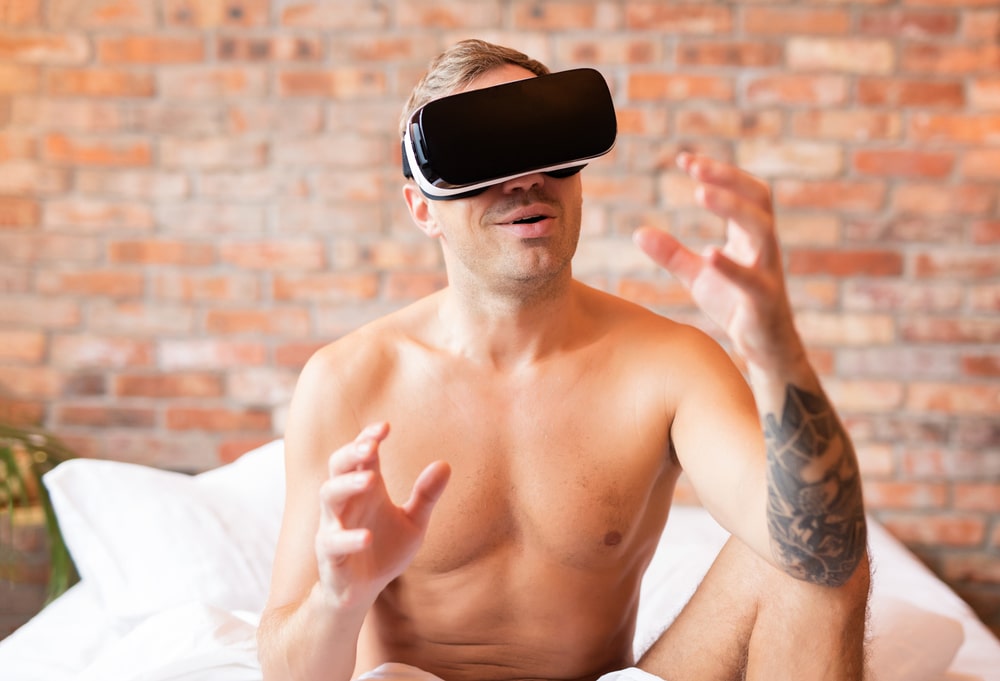 Sure, there are pros and cons to VR porn sites (more on that later!), but the overwhelming impression from our team is that they're next level.
It almost feels like the real deal, but kinda different, too.
You don't feel like you're watching porn; you feel like you're IN A PORN—like it's all happening to you. Teledildonics is a must-try, too. It makes the whole experience more interactive.
Where it feels different is the visuals, of course. And we don't mean that in a bad way—it feels like you're in a game or something. It's pretty dope.
The Best VR Porn Sites
Alright, so you want to try virtual reality porn. Here's where to go—the 5 best VR porn sites:
1. Virtual Taboo - Best Porn Site Overall

Pros
High-quality videos (7K)
Unlimited streaming
3 new scenes each week
Individual video purchases, too
Cons
No extra add-on content
More expensive than others
Pricing
1 month - $30
3 months - $20 a month, $60 total
12 months - $8.33 a month, $100 total
Lifetime - $250
Virtual Taboo is the OG VR porn site that's been around pretty much since VR itself. As such, it's got one of the largest collections of porn content.
And all kinds of porn content—the 'taboo' is not there for nothing.
Whatever you're into, you'll likely find it on Virtual Taboo. The quality is good, too, with lots of scenes streaming in 7K.
But that's not the best thing.
Virtual Taboo runs on monthly subscriptions, which allow you unlimited access to the site's virtual reality porn.
HOWEVER, you can also buy individual VR porn videos for just $9 a piece!
That's great, as it gives you the option to test-drive the site before committing to subscriptions.
The downsides would be that it's somewhat more expensive than other options, and it doesn't have sister sites with additional content.
But it does have a HUGE collection of scenes, so that shouldn't be a problem.
2. VR Bangers - Highest Quality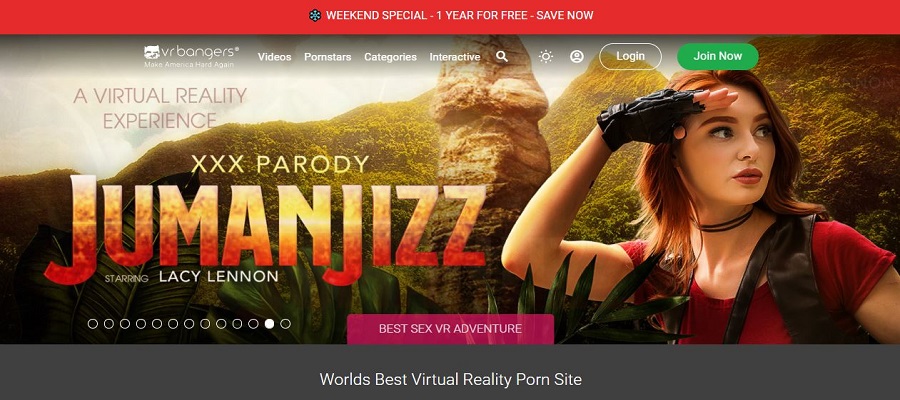 Pros
Top quality 8K videos
Major porn stars are on it
Long video length
Cons
Not compatible with iPhone
No VR porn per piece
Pricing
1 month - $25
12 months - $8.25 a month, $99 total
Lifetime - $250
VR Bangers took home the 2021 AVN award for the best virtual scenes, which tells you all you need to know about how good it is.
It's definitely the VR porn site with the highest quality of videos—8K.
There are so many good things about VR Bangers that we don't know where to start! Let's just start by saying that we love the fact that all major porn stars film VR porn for VR Bangers.
What's better than having some hot VR sex with Adriana Chechik?
The next best thing is the categorization and the number of categories available to search for. There are over 200 categories to make sure you get just what you want.
The downsides would be that it doesn't work with iPhone but with Android devices only, and it doesn't sell porn videos per piece.
If that's not a deal breaker, you'll really enjoy VR Bangers. Our full VR Bangerz Review has even more info!
3. Badoink VR - Best Cheap VR Porn Site

Pros
Most affordable option
Compatible with all VR devices
Easy to use
Cons
Poor search filter
You need to download an app for Samsung Gear
Pricing
1 month - $10
12 months - $5.91 a month, $71 total
Lifetime - $250
With virtual reality porn being what it is—a little hard to navigate—VR porn sites that make it easy are to be protected at all cost.
Such is the case with BadoinkVR—it's extremely user-friendly.
But that's hardly BadoinkVR's biggest asset. What most people love the most about this VR porn site is that it supports ALL major VR headsets.
That's one worry out the window.
That's also not where the good news stops. Since the whole VR porn experience isn't cheap, you'll be happy to hear that BadoinkVR is!
It's one of the cheapest VR porn sites with high-quality content.
As for the downsides, you DO need to download an app if you have a Samsung Gear headset, but don't worry—it's free.
You may also need to search the site for a bit longer as the search filter isn't that great, and there's tons of VR content available.
Other than that, BadoinkVR is great and definitely the best site to try virtual reality porn.
4. VR Conk - Best Hentai & Cosplay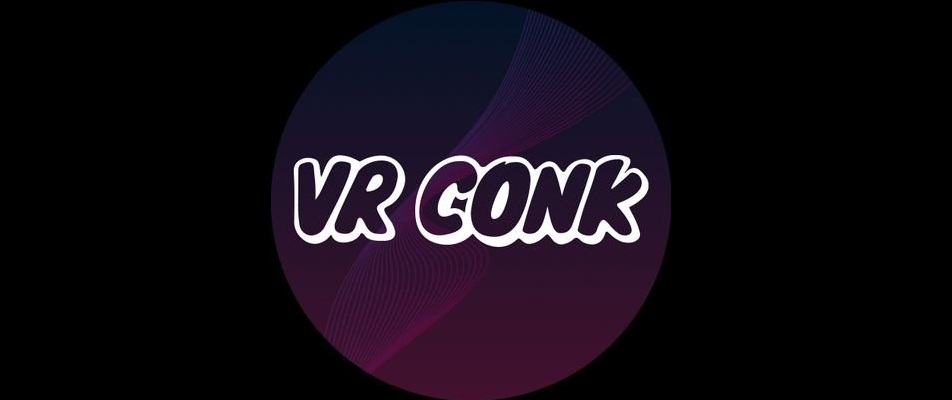 Pros
High-quality, 8K format
Compatible with just about any device
Cosplay galore
Binaural audio
Cons
No teledildonics
No downloadable pics
Pricing
1 month - $19.99
1 year free when you sign up for a year
Of course, we had to include one option for all our hentai and roleplay lovers out there (one of us is one of you, too).
VR Conk is the place where hentai VR porn runs the house.
But it's not all just hentai—there are all kinds of cosplay and parodies, too. A fun place to be all around.
That may be the biggest draw to VR Conk, but it's hardly the only one. VR Conk also doesn't mess around when it comes to the quality of the VR experience you get.
Most of their VR clips are in 8K format.
There's also a thing called binaural audio. That means that the sound is created with a dual mic, creating a 3D sound effect.
That means you'll hear stuff as if it was happening in real life.
There's no teledildonics, which is a bummer, and you can't download pics. But who needs pics when you've got 8K VR videos?
5. SexLikeReal - Best Live-Streams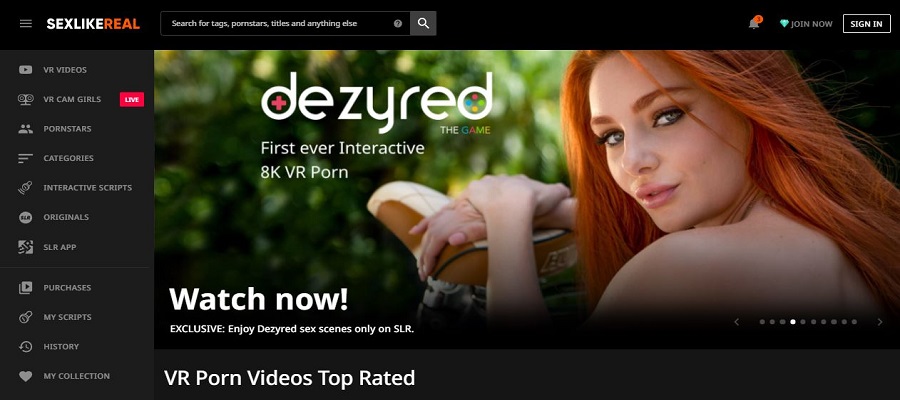 Pros
50,000+ VR scenes
Amazing live-streaming options
Pay-per-view AND subscriptions
Cons
Mostly non-exclusive content
Not many detailed guidelines
More expensive than other options
Pricing
1 month– $38
3 months – $30 a month, $90 total
12 months – $20 a month, $240 total
Lifetime – $700
SexLikeReal is here to give us, as its name suggests, VR sex as good as the real deal. Is it really as good as the real deal?
Well, no.
But it's as good as VR sex gets. It's got one of the largest galleries of VR scenes, with over 50,000 scenes from over 50 production houses.
There's hardly any exclusive content, and many hold that against SexLikeReal, but does it really matter where your VR porn comes from? We didn't think so.
Where SexLikeReal beats other VR porn sites is its live-streaming options. There are plenty of them to choose from, AND there's teledildonics.
Yay!
One of the few bummers is that SexLikeReal is more expensive than other VR porn sites on our list. BUT it's worth noting that you can also pay-per-view to see if you like it and if you'd be willing to pay for subscriptions.
The Pros and Cons of Virtual Reality Porn
As we're getting ready to wrap things up here, and let you succumb to the charms of VR porn sites, let's do a little recapitulation. Here are the biggest pros and cons of virtual reality porn.
You see for yourself if it's worth your while.
The Pros of Virtual Reality Porn
Explore your sexuality shamelessly - VR's great for folks who are still learning what they're into sexually. Or simply those who are too shy or afraid to explore their sexuality fully IRL.
Fulfill your 'weird' fetishes - VR porn sites are also the way to go if you feel like you have some weird fetishes not everyone would be up for in real life. There's no judgment in the VR world, and you can do ANYTHING.
Great for folks with physical challenges - Disabled folks and those with physical challenges can benefit greatly from VR porn. There, they have the luxury of having no physical limits.
And those in remote areas - There are places so remote even Tinder can't help you. Virtual reality, on the other hand, can help you feel less lonely.
The Cons of VR Porn Sites
It's expensive - There's no way around it—getting started with VR porn sites is expensive. Even after you've bought the equipment, you're gonna need to pay more than you would for porn if you want your experience to be good.
It can be 'meh' - Or you could cheap out and end up with a 'meh' experience with lagging streams and poor graphics at best.
VR nausea - VR nausea is a thing, and most people will experience some kind of sickness when getting started. It happens because your brain is conflicted as there's so much movement in the VR reality and none at all IRL.
Increased frustration IRL? - The biggest issue psychologists have with VR porn is that it may cause frustration in real life when the real deal doesn't match the fantasy. Or even addiction. Basically, what we have with regular porn now.
So while there are many cool things about the emerging world of virtual reality porn, it's important to keep these drawbacks in mind too.
VR Porn Sites FAQs
Is VR Porn Any Good?
VR porn is a hit or miss. There are VR porn sites that offer a great, almost life-like experience. And then there are the 'meh' ones with poor graphics and videos.
Is VR Porn Realistic?
Yes and no. How realistic VR porn is depends on the budget of the porn site as well as the skills of its programmers. There's VR porn out there that's mind-blowing, but there are also some crappy VR porn sites.
What's the Best VR Porn Site?
The best VR porn sites are Virtual Taboo, VR Bangers, and BadoinkVR. They've got an amazing quality of video production, huge galleries, and lots of features that guarantee a great and realistic VR experience.
The Final Verdict on Virtual Reality Porn
So, there you have it—all you need to know about virtual reality porn and VR porn sites.
Strictly for scientific purposes of delivering our readers the ultimate guide to VR porn, we've visited too-many-to-count VR porn sites.
We've charted to the unknown, seen the things we didn't know existed, and jerked off to stuff we didn't think we would.
Now it's up to you to choose if it's your cup of tea.

PORN VIDEO